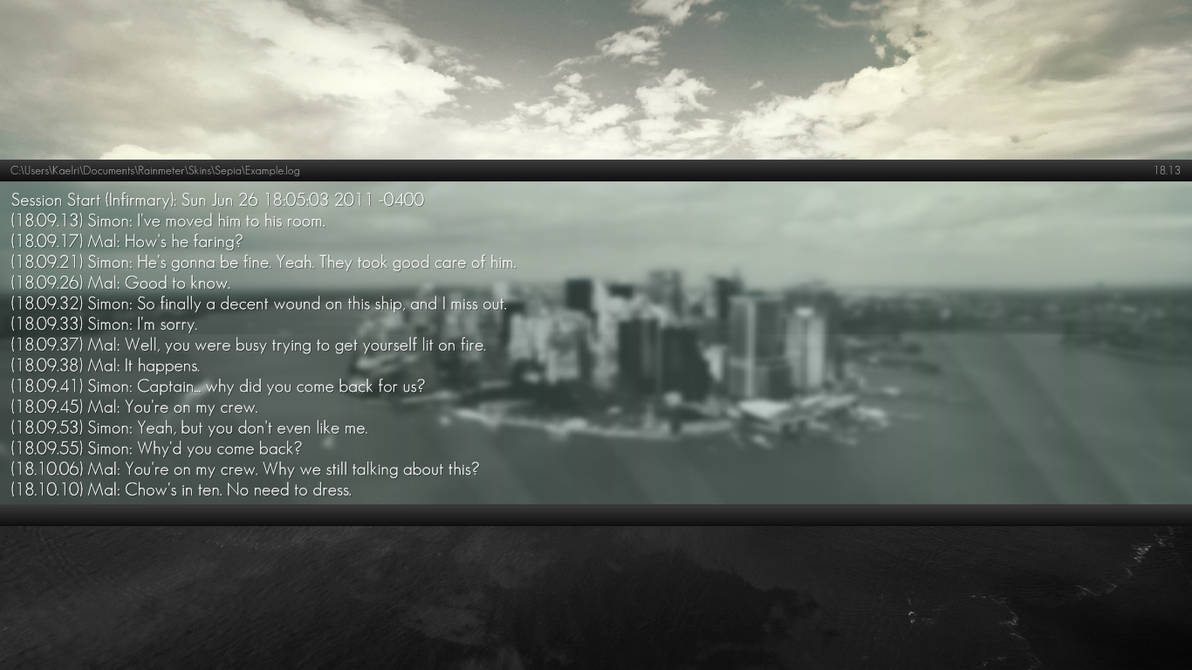 I started this thing
over a year ago
; it's been sitting in a folder, 98% finished, ever since. Today I decided to toss in a few modern bells and whistles, and release it.
Sepia is a simple skin that shows a live-updating display of any plaintext log file. Great for Trillian, mIRC, Rainmeter's debug file, etc. Click the caption to change the source file; click the body text to open in a text editor. Scroll direction, number of lines fetched, colors, fonts and dimensions all adjustable in Variables.
Uses a custom addon called RainLogger by JSMorley, used with permission - unless he's revoked it since then ;) - and a free font called
Geo Sans Light
.
DeviantArt Download