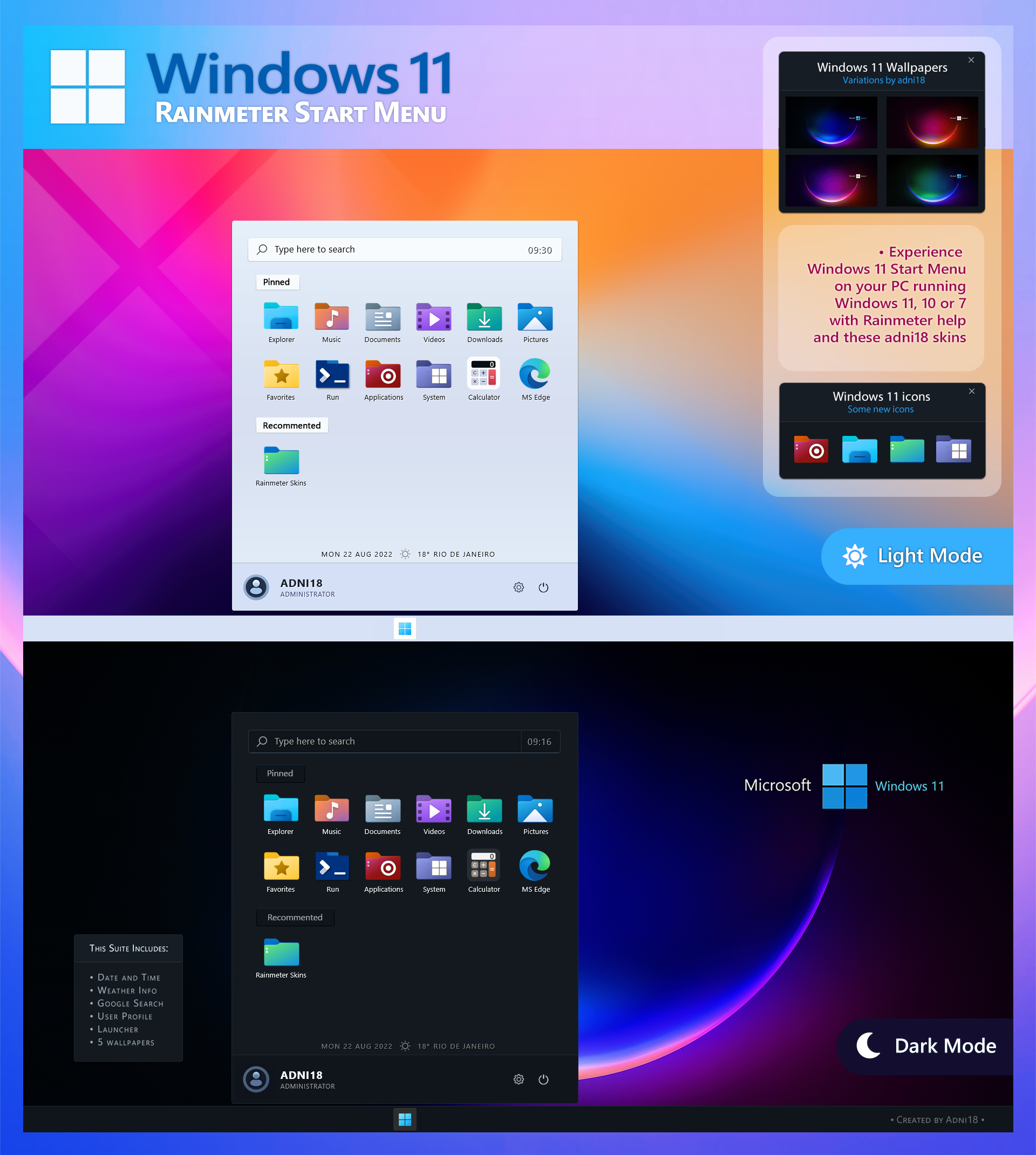 This Rainmeter Suite includes 6 skins and 5 Wallpapers:
• Weather skin
• Date skin
• Time skin
• Launcher (Start Menu) skin
• Google Search skin
• User Profile skin
• and the 5 Wallpapers.
- Experience Windows 11 Start Menu on your PC running Windows 10 or 7 (or Windows 11).
- The Start Menu is draggable, you can move it to any place of your monitor you prefer or on the taskbar skins.
- There are 3 Dark + 3 Light taskbars for different monitor resolutions. Taskbars are optional, depending from your needs or your personal taste.
- The Weather needs configuration for your home town, click on the weather Icon and the settings window will appear, there you can personalize the weather for your home town, it is easy, there are detailed instructions. To see the changes please hit enter close the settings window and refresh the skin, by right clicking on the skin (Start Menu), a popup menu will appear with the command "Refresh skin".
- The rest skins don't need any instructions.
You can download all of them from DeviantArt:
https://www.deviantart.com/adni18/gallery/all
or my personal site, (among many other skins):
https://www.adni18.com/RAINMETER/