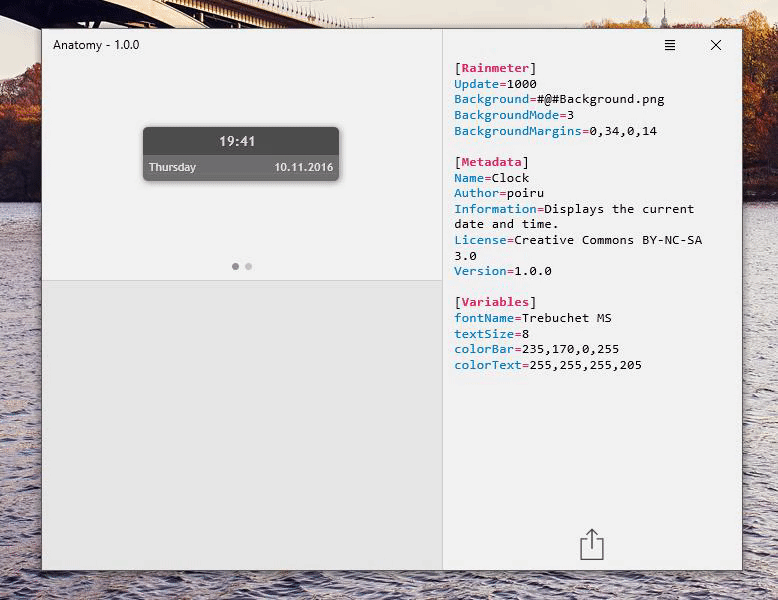 Welcome to Anatomy's project page!
The goal i have for this project is to educate developer beginners on how
Rainmeter works. Example; If you want to know how the clock works on
Illustro Clock you just middleclick on it to show the code!
Questions
Q: Is this like a windows application? A: Nope, it's all Rainmeter
Q: Does this work with any skin? A: No, the clock in the gif is edited to work with this skin.
Q: Whats that gray box in the lower corner? A: It's a work in progress
Updates & Release
Update: Will update with new features and screenshots regularly this week.
Release: I will at least have a developer version ready for testing by the weekend!
Update log