..:: RainScope ::..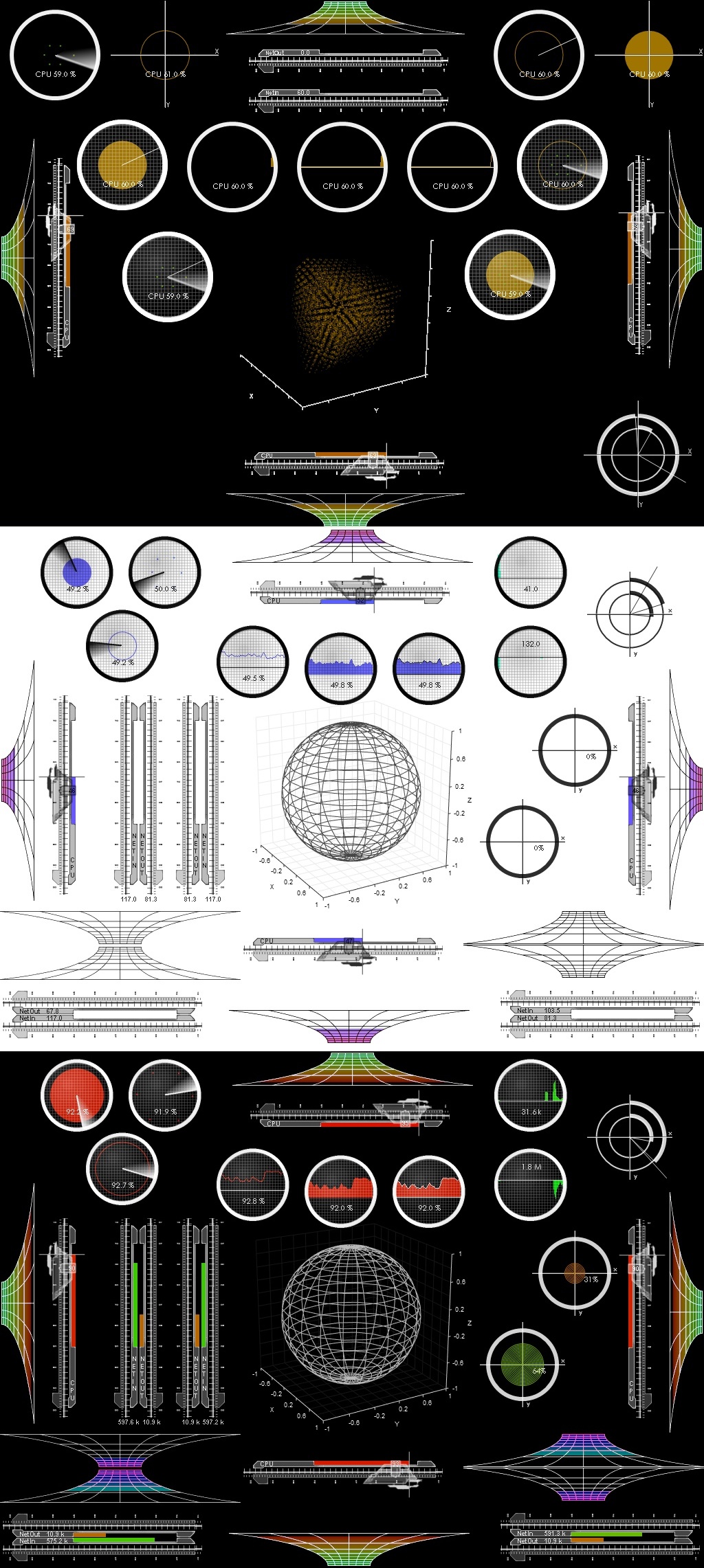 on Deviantart
Finally cleaned up the code & @resources folders of unnecessary clutter, and created a usable settings skin.
Have this to the point I feel it is
semi-ready
for the world.
Universal, minimal-edit, scale-able measure/plug-in display skins.
Works with ANY measure/plug-in that you can set MinValue/MaxValue using an already coded skin file.
METER TYPES
Round Grid
with options for:
Scale
Universal graphics color
Text
Clear grids
Shaded grids
Outer ring
XY Axis
Histogram
Line
Baseline
Solid circle
Ring
Concentric rings
Radar sweep with 6 points
Sweep arm
- Gradient scale colors manually editable
Ruler
(4 orientations: top, bottom, left, right)
with options for:
Scale
Text
Guide
- Gradient scale colors manually editable
Expanding graph
(4 orientations: top, bottom, left, right)
with option for:
Scale
Note:
Gradient colors are preset with 2 options (green-to-red OR red-to-green) for the graphs, but the images can be edited