I'm working on a file browser skin to act as the primary interface for my HTPC.
I started by copying some of the code out of another file browsing skin, which amounts to 18 iterated copies of the same measure and 18 copies of the matching meter. Using some document-wide find&replace commands I scaled the interface up substantially (the original skin was inspired, but a bit small for my purposes).
Besides that I have added a proper back button to replace the zero-index implementation the original author had used.
The skin I've been cannibalizing is the Browser.ini from
Desk Cloud 2
Here's a shot of what I have so far: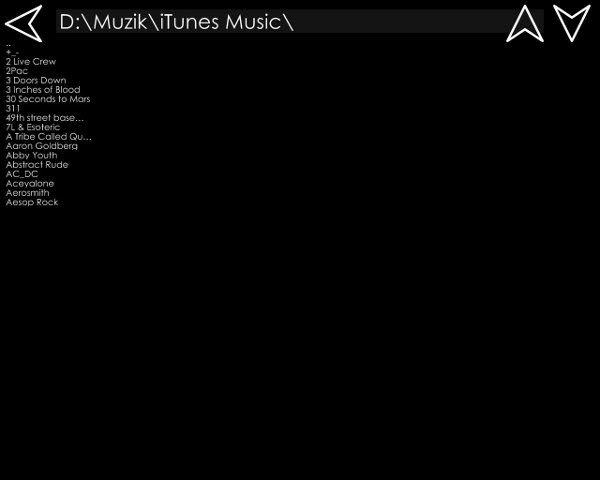 I plan to move the scroll buttons (top right) to their respective ends of the frame, increase the font size, increase the number of files/folders displayed, and probably crop it down to less than fullscreen. But most of that will be customization I do specifically for my HTPC's interface, so my main goal is to make a browser skin with a plain interface, that is easy to customize so more people can incorporate this into their setups.