I am new to using rainmeter, so I dont really know how to edit anything.
Anyway below is a screen shot to show what im having problems with, and anything you guys can tell me to get it fixed would be great.
i would also like to know hot to change the text color for the words, cause sometimes I use bright backgrounds so I would need to use a dark(ish) color
Problems in image I'm having
Text Over lapping each other
text Not finishing a word/s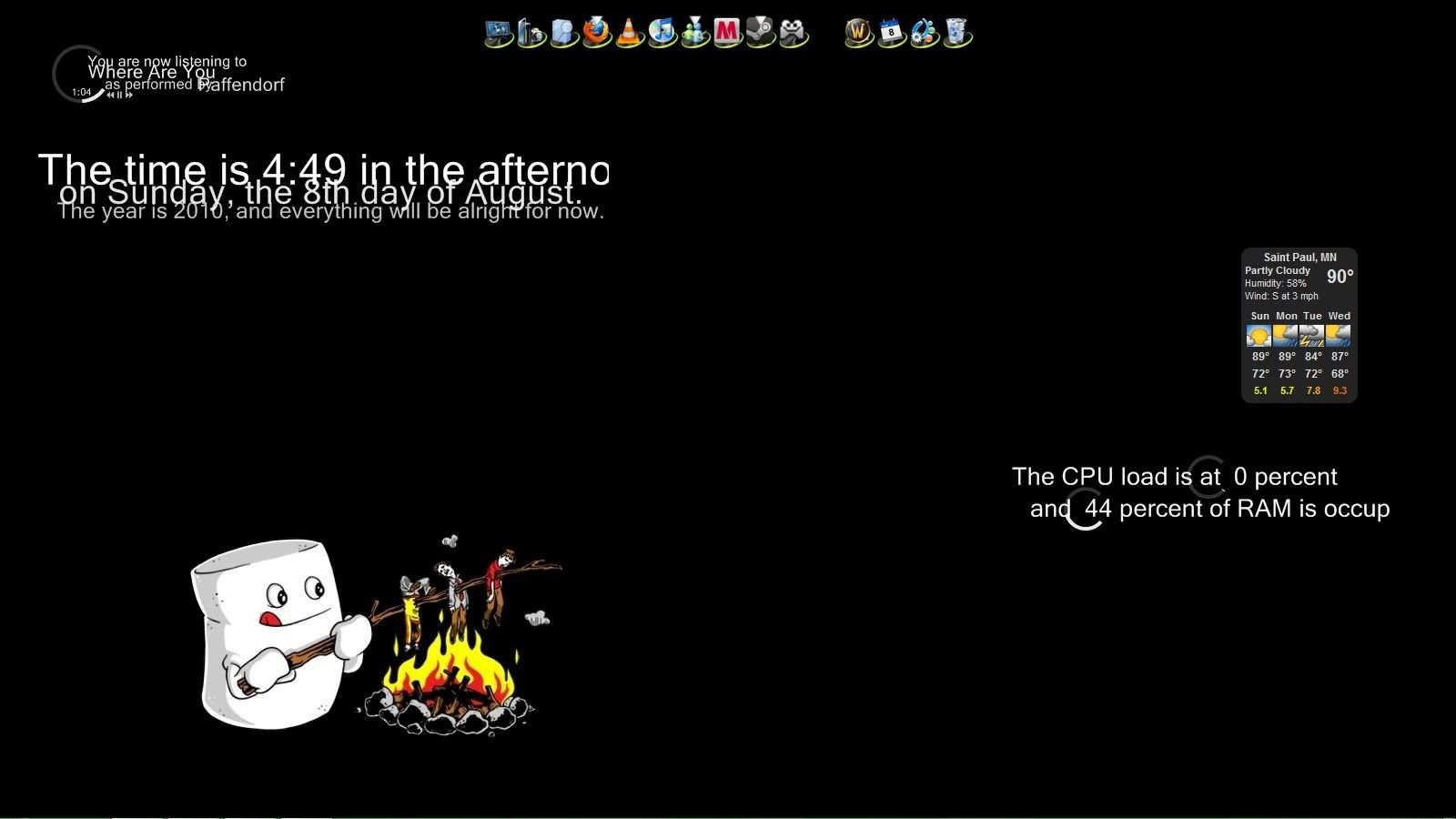 right now im going to a movie, so any tips by the time I get back would be great! thanks!