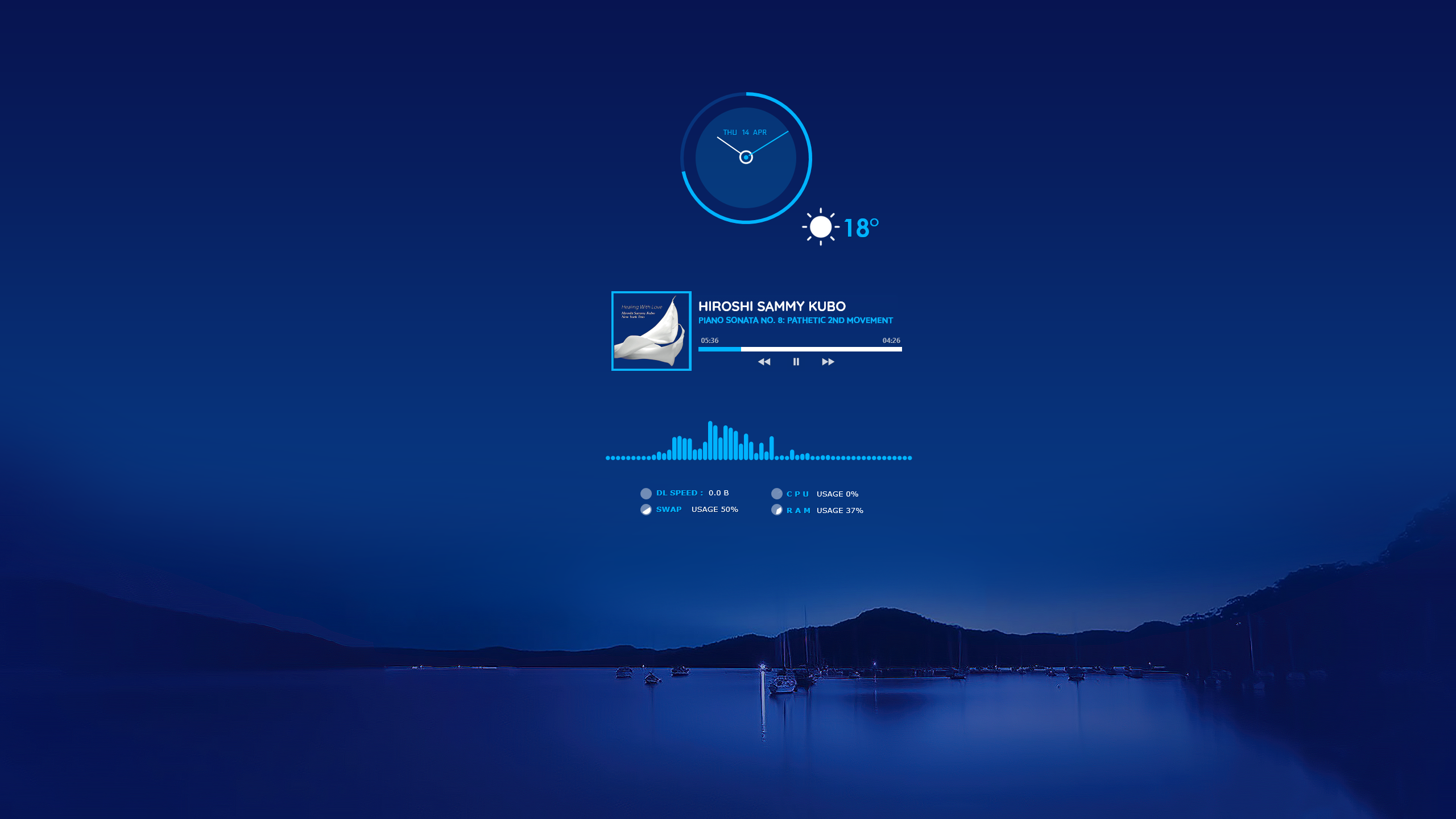 This
Rainmeter Suite
includes
5 skins
and the Wallpaper.
1. The
Time and Date skin
no description needed here.
2. The
Weather skin
which needs configuration for your home town, left click on the temperature and the settings window will appear, there you can personalize the weather, it is easy, there are detailed instructions.
3. The
Music Info – Player
supports the following music players: AIMP, iTunes, J.River Media, MediaMonkey, WinAmp, Windows Media Player and Spotify
4. The
Visualizer
is a good addition for the music player.
5. The
System Info
skin no description needed here.
You can rearrange the place of all skins on your desktop, or use a different wallpaper, according to your personal taste and needs.
DOWNLOAD LINK:
https://www.adni18.com/RAINMETER/details.php?image_id=64
More Suites and skins at my site:
https://www.adni18.com/RAINMETER
or at DeviantArt:
https://www.deviantart.com/adni18/gallery/67256272/rainmeter
Have fun,
adni18