HAL 9000 from the 1968 movie
2001: A Space Odyssey
, supposedly came online on this day in 1992.
Wikipedia Link
To celebrate, I offer this theme created by TS Looney in 2011 (sadly, it is not available from his
DA page
).
Some of the features need to be updated, but hey, this is an 11-year-old skin.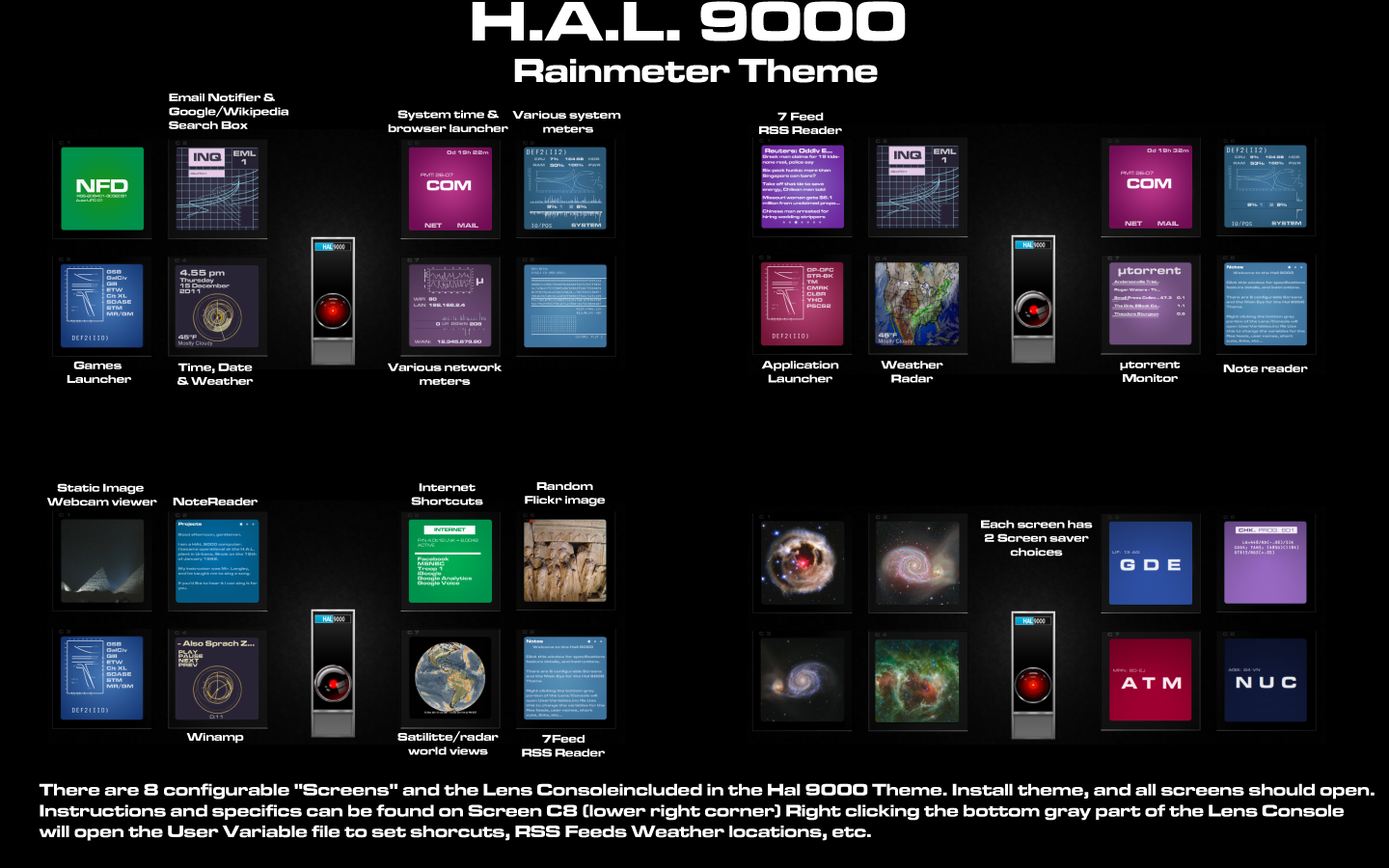 From his DA page wrote: The HAL 9000 Rainmeter Theme

This theme is designed for a desktop that is at least 1440x900

8 customizable Screens and HAL's main Lens/Console

All screens should open automatically, but if not, open HAL.ini in the SKINPATH/Hal/eye folder. When the Console/Lens skin opens, click the blue & black HAL 9000 label, which will open all 8 screens. Right clicking the bottom gray area of the console will open the UserVariable.inc file, which will allow you to configure all of HAL's variables.

The "C8" screen (skinpath/hal/c8/c8.ini) should open on the lower right with an instruction file loaded in it. Please read that for more information.
Enjoy!