It is currently October 4th, 2023, 1:20 pm
Brian

Developer
Posts: 2640
Joined: November 24th, 2011, 1:42 am
Location: Utah
Congratulations!
-Brian
DanDaBear

Posts: 102
Joined: February 23rd, 2018, 3:12 am
Location: United States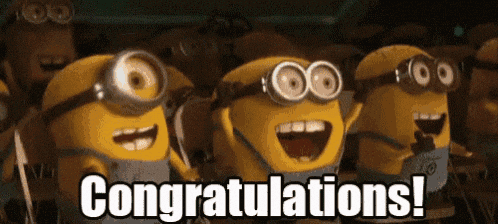 Never underestimate the power of stupid!
Yincognito

Rainmeter Sage
Posts: 6075
Joined: February 27th, 2015, 2:38 pm
Location: Terra Yincognita
A little late, but ...
Why death.crafter answers almost always contains scripts...
How do people regard him after doing that...
What does he deserve after this commendable promotion...
How can he now answer folks asking him why he replies starting with ...
Code: Select all
function Initialize()
  deathcrafter = 'I am death.crafter, the scr ... I mean sage master!'
  print('Let me tell you a little script I wrote for ya...')
end

Congratulations, death.crafter!
death.crafter

Rainmeter Sage
Posts: 1399
Joined: April 24th, 2021, 8:13 pm
Thank you CyberTheWorm and Brian and,
Code: Select all
function ThankYincognito()
    print('Thank you, Yinco. Your memes mean a lot.')
end

ThankYincognito()

Last edited by
death.crafter
on November 29th, 2021, 9:27 am, edited 1 time in total.
from the Realm of Death
Judian81

Posts: 180
Joined: May 6th, 2021, 2:57 pm
David8192

Posts: 246
Joined: July 8th, 2021, 11:30 pm
Location: The King's Avenue, Golden Kingdom
Better late than
NEVER
D.C., respect man
CONGRATULATIONS
the DA GALLERY
For some Reason, the square root of X

2

does not involve X
death.crafter

Rainmeter Sage
Posts: 1399
Joined: April 24th, 2021, 8:13 pm
Thank you judian81 and David8192
from the Realm of Death