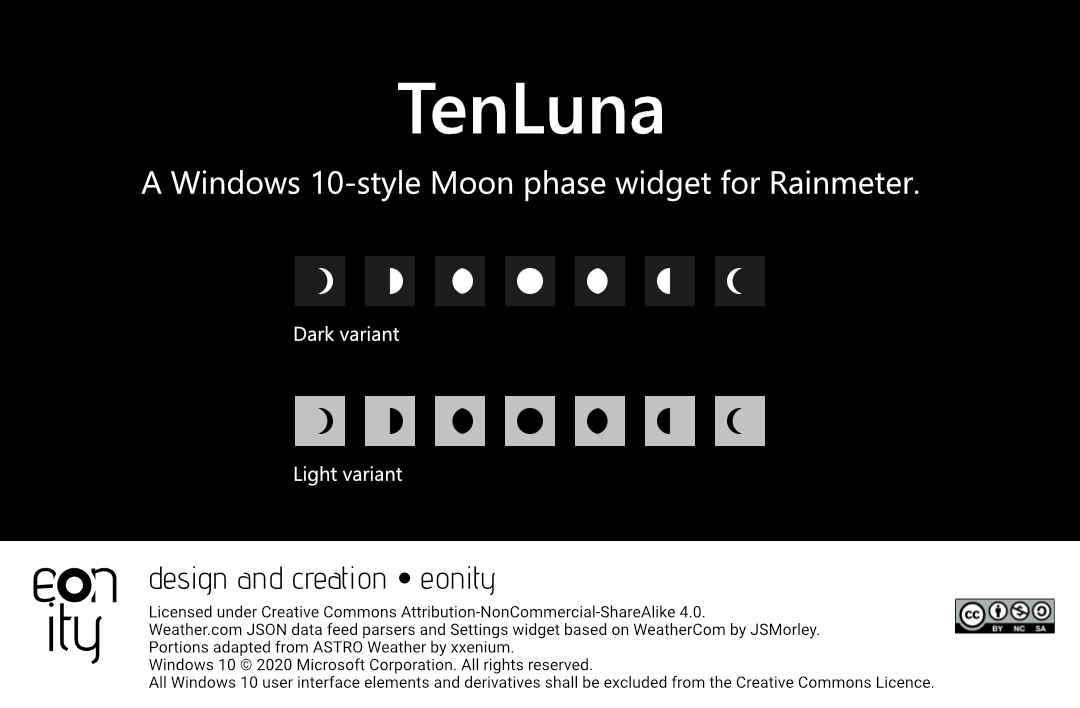 TenLuna for Rainmeter
Version 1.0
A simple Rainmeter widget that displays the current Moon phase as an icon, with additional information in a tooltip when you hover it (such as moonrise and moonset times).
More details and download on the deviantART page.
https://www.deviantart.com/eonity/art/TenLuna-for-Rainmeter-871684087
Let me know if you encounter any errors or other problems with the widget.