Gruvy 1.8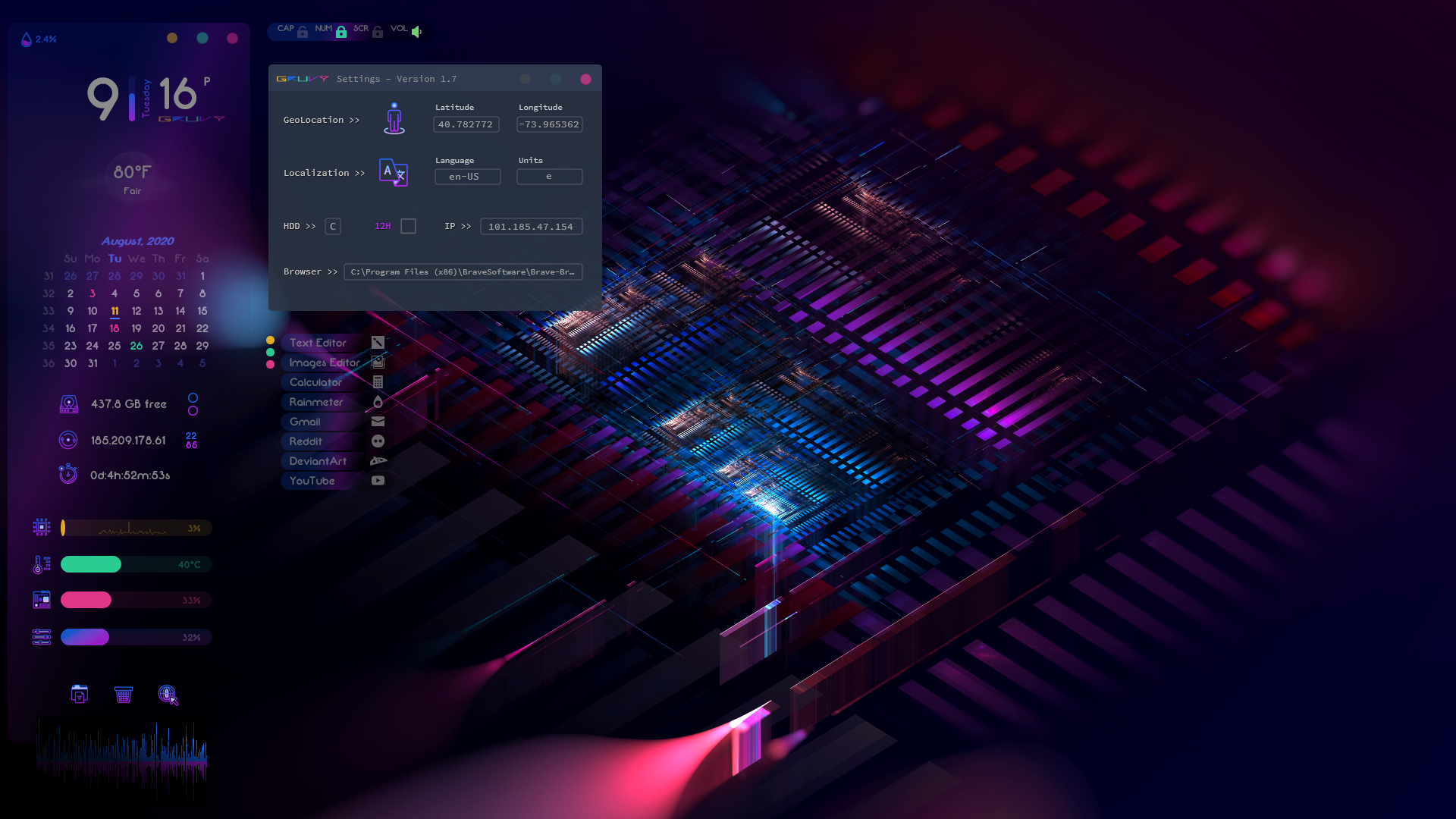 Included:
- Sidebar with system info and controls, calendar, weather info, clock
- Music player
- Audio visualizer
- App/websites launcher
- Keyboard lock states
- Setting skins
I made this skin to integrate the namesake windows 10 theme by niivu.
https://www.deviantart.com/niivu/art/Gruvy-Theme-for-Windows-10-818437481
Credits (lots of it!!!) to jsmorley, balala, eclectic-tech and all the awesome people of this community!
Download and info here:
https://www.deviantart.com/brax64/art/Gruvy-Rainmeter-skin-Version-1-8-823640254
EDIT:
Ver 1.8 released 09/30/2020
Ver 1.7 released 08/11/2020