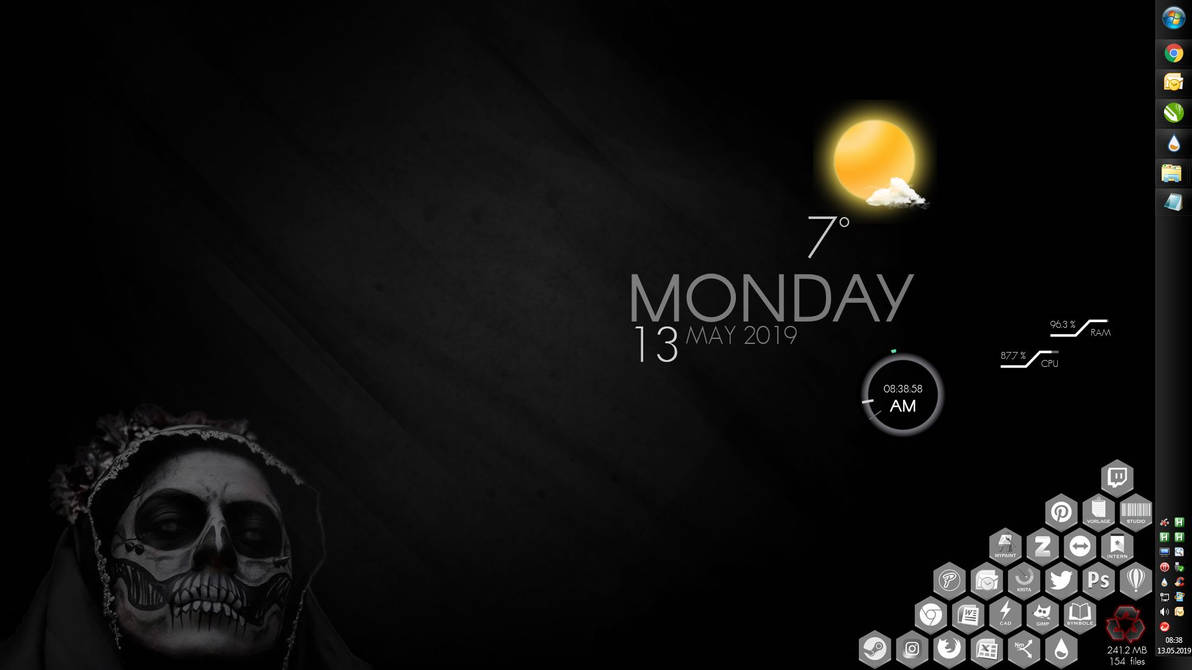 Hello,
here is my new rainmeter skin.
A simple layout with the with the most important applications.
Download:
http://fav.me/dd6t5fr
-CPU Meter
-RAM Meter
-Clock
-Date
-Weather
-Bin
On start you can a little customize the layout.
With settings.ini you can it edit every time again.
For the Honeycombs you have to change the .png and your path in the respective ini.
For more Honeycombs and a empty one to customize:
http://fav.me/dd6ioo0
Leave a comment if you like it or your have any questions.
Enjoy the LaCatrina Skin for Rainmeter.
P.s. Thank you jsmorley for your weather guide