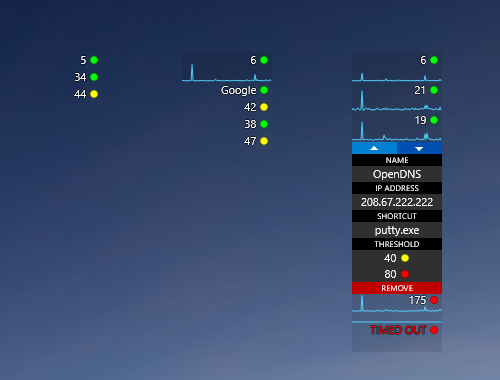 Unobtrusive ICMP network monitor.
Features
• Ping up to 10 IP addresses simultaneously
• Optional graphs
• Set individual thresholds for yellow/red indicator per IP
• Add, remove, and rearrange ping meters
Usage
• Mouseover for name.
• Click to toggle graph.
• Double-click to execute shortcut.
• Click cog on graph for settings.
• Right-click menu > Add ping meter