Heres a little Plugin/Skin for the Aquastream XT (Aquasuit) from Aquacomputer.
Requirements
Aquasuit
Rainmeter 3.3.0 r2519 64-bit (Jan 3 2016)
Windows 7/8/10
Screenshots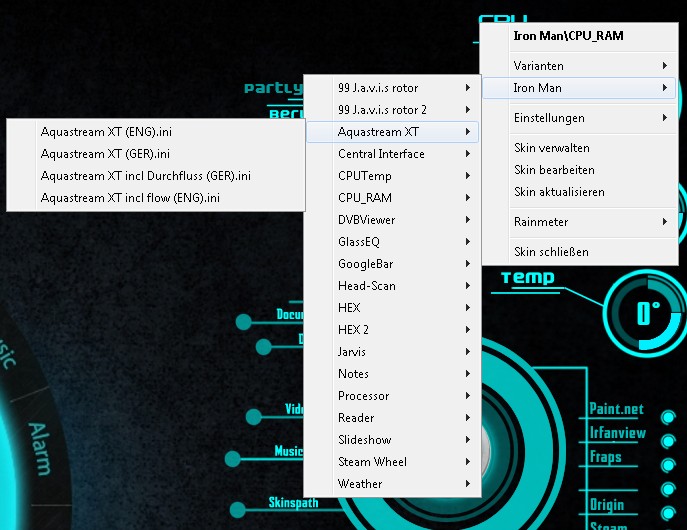 (German)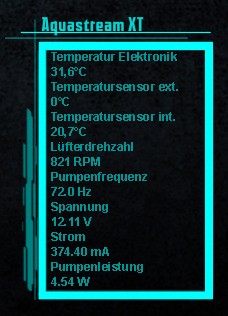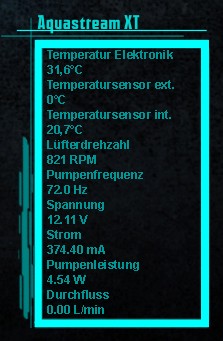 (English)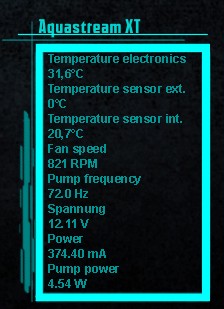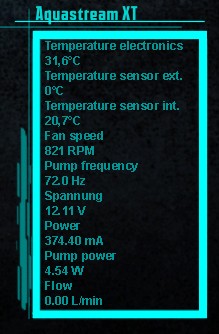 Change the following values under [Variables] in the " Aquastream XT.ini" you want to use.
Path_AS="C:\Program Files (x86)\Aqua Computer\aquasuite\aquasuite.exe" --> path to your Aquastream.exe
Path_Log="C:\Users\
XXXX
\Documents\aquasuite.xml" --> path for the log file
Pump_Freq="
100
" --> Pump frequency maximum value. Change to your max. settings.
Download Aquastream XT _1.0.0.0.rmskin
Zippyshare
http://www39.zippyshare.com/v/Y9mV5Be2/file.html
Mega
(Mirror)
https://mega.nz/#!pR1AhRKK!gAVM5sWaLS8mdMSoPS3_g0oyRrTmwryZnVtn2Eft3-4