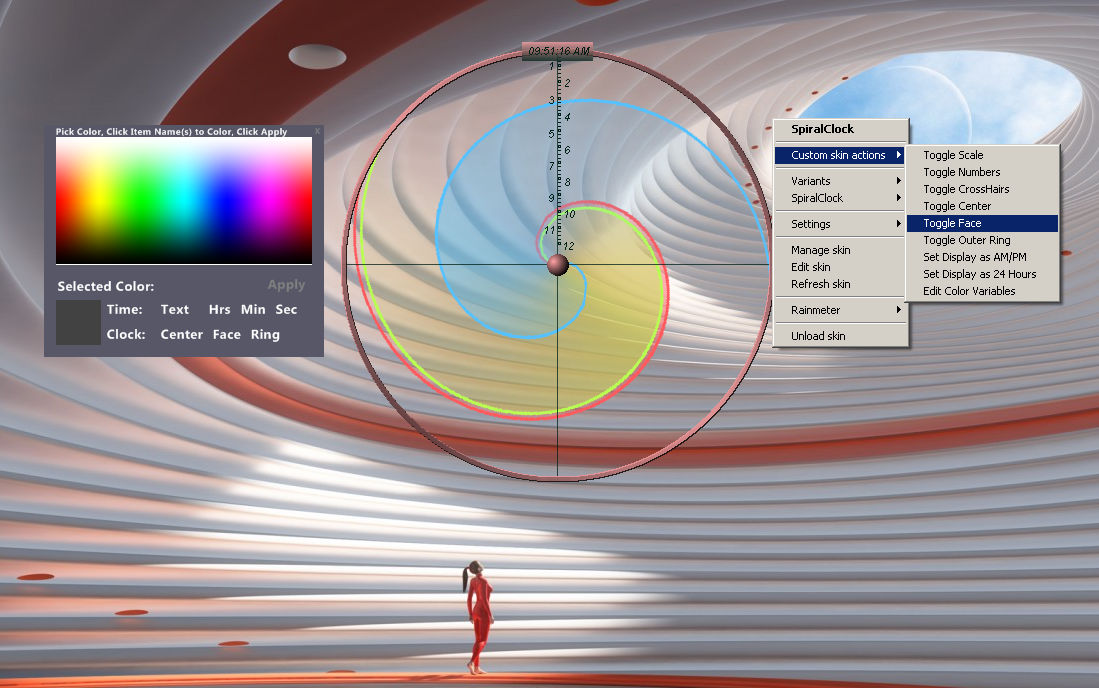 Inspired by
Archimede's Spiral
Got it close enough for now... get latest version above and see any updates in posts below.
Four versions, clockwise & counter-clockwise rotation / Scale Over-Under
Choice of colors for frame, center orb, numerals, cross-hairs (hide/show), hours spiral, minutes spiral, and seconds spiral, and time scale

May work on other sizes or scaling, but that is down the road...
Done!
wtf was I thinking!
Download from my DA sight:
Spiral Clock