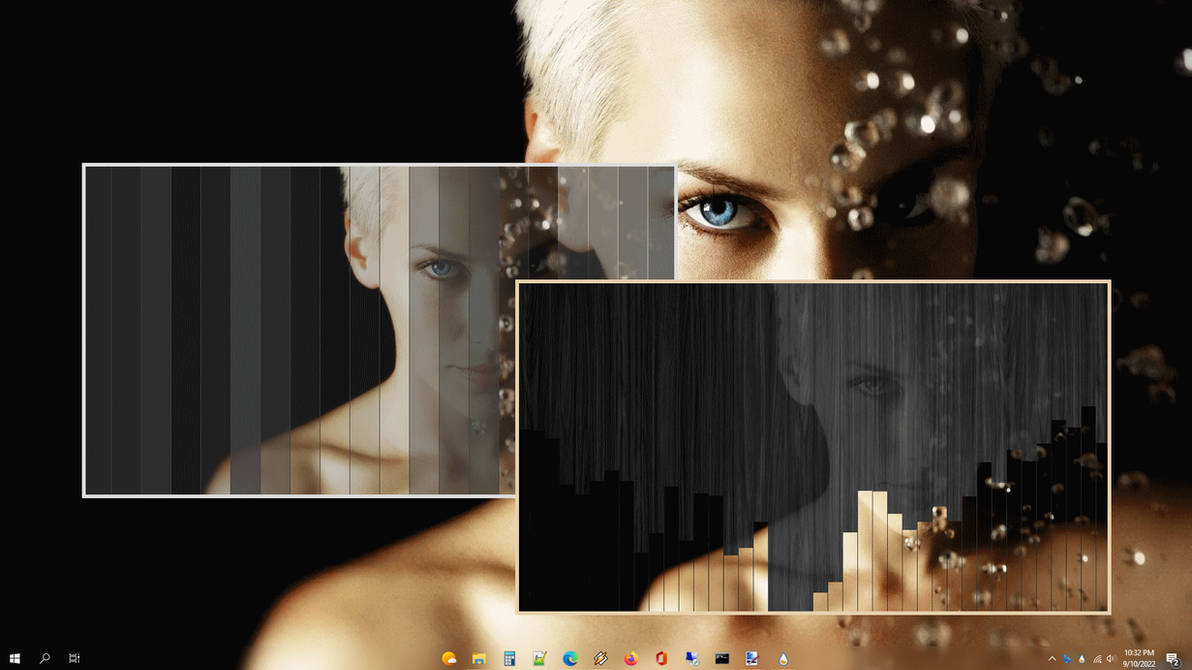 P I C T U R A L I Z E R 2022
Current Version 2.2022.09.14
2 Variants: ActualSize.ini and Resize.ini
ActualSize.ini is very responsive (uses actual image size)
Resize.ini takes several seconds to copy, re-size, and display
Now supports Drag"n Drop
Works with any size image
Visualizers can have up to 2~160 bars with or without gaps
Bars can be flipped vertically
The bar display can be:
full intensity vertical bar levels (normal visualizer)
or full size bars with color intensity driven bands
Fairly resource intensive, so I include a monitor skin to load/unload when player is active/not active, or I would recommend using a monitoring skin to deactivate the skin when not needed, such as
visualizer loader
Requires RM 4.5.0.0 or higher and Win 7 or higher
Enjoy!
Revisions
v 2.2018.08.21 Initial Release
v 2.2018.08.22 Corrected inverted position of Timer/Wall Change items when Title is hidden
v 2.2018.08.23 Corrected gap control (max gap is half the barwidth) could cause distorted clipping on smaller images
v 2.2018.08.23 Corrected possible substitution error in current wall skin
v 2.2019.09.11 Removed setting wallpaper version. Will only set wallpaper on "Centered" variant when it finds a "Picture". Added audio sensitivity to context menu.
v 2.2022.09.14 Complete rework with new features and better control!
Released on my DA site