Hi Friends,
This is my first skin, inspired from Illustro 5 months ago.
Thank you to Balala and Jsmorley and this whole fabulous community.
I love you all !
With this 1920x1080 fullscreen skin, you won't need an antivirus anymore !
What is happening just now in your computer is shown just below your eyes
General Overview - 1920x1080 Tetris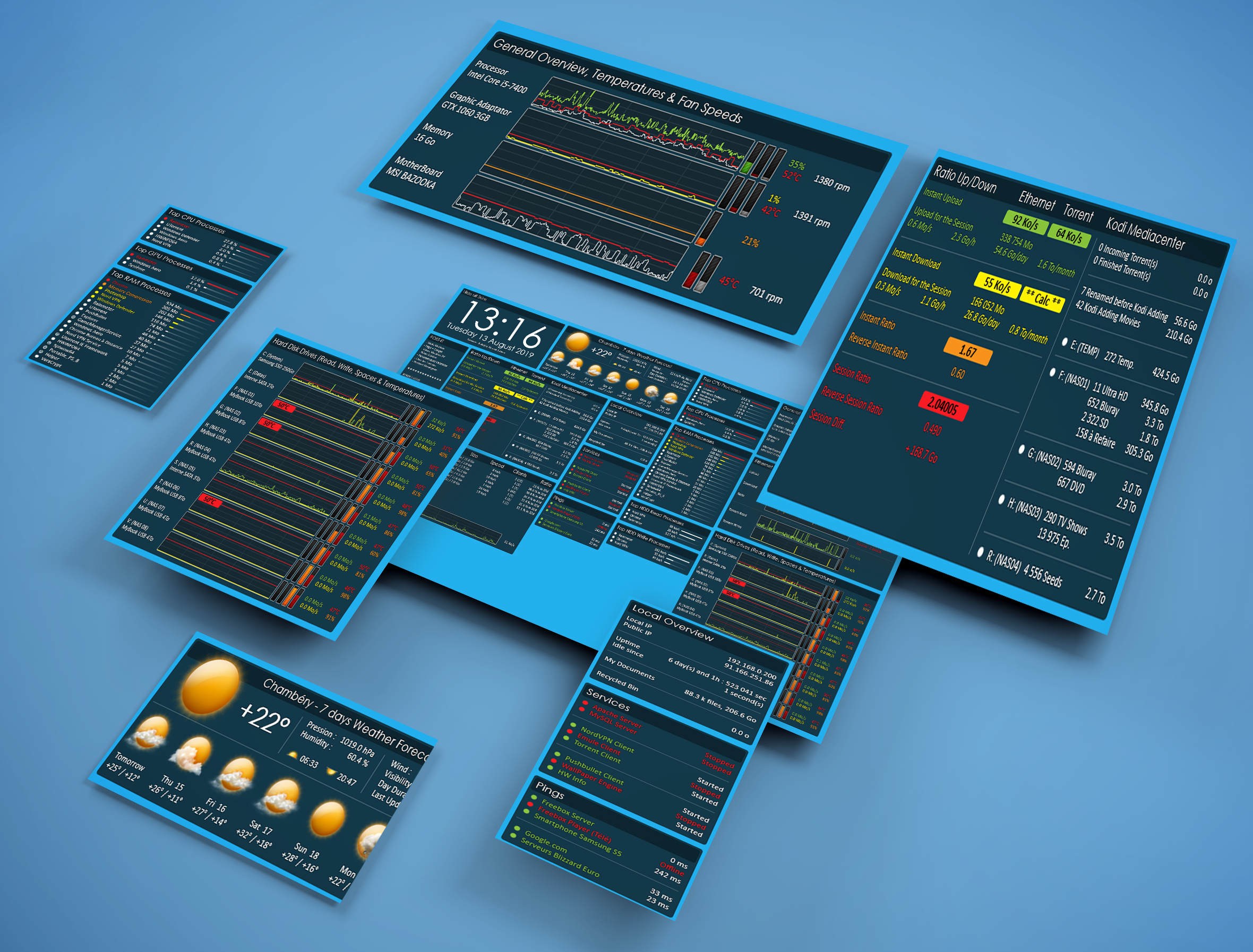 Features
[NEW !] Multilingual (ENG/FR)
[NEW !] Updated every second (optimized code)
17 movable/customisable TETRIS skins
7 days weather
Torrent & Kodi Interfaces
Time and date
CPU, GPU and RAM usage & temperature
Ethernet traffic + Ratio
Read and write on HDD from Torrent
HDD activity (read, write, temperature)
Process using CPU/GPU/RAM
Process reading/writing on HDD
Known and unknown Process
Pings
Clients/Servers state
Local & Public Ip
Uptime and Idle time
My docs size & files
Torrent Upload and Download sharp analyses
LINES ! LINES EVERYWHERE
Best on a second or third monitor.
Comments may be in french, sorry.
Hope you can enjoy it.
Download latest version
http://krakoukas.com/index.php/downloads/
Details Skin by Skin