balala

wrote:

↑

November 9th, 2018, 2:19 pm

It's not too easy, because those buttons are using images, even the texts are written to the images. Because of this, if you put the buttons on the right side of the screen, when you're hovering the mouse over it, the sliding in button would look weird at least. Probably it's not impossible, but nor easy isn't. A bit later I'll rewrite one example for you, to see how does it look.
thank you so much for this ..
the only problem i have with this is that "transparent areas" of the PNG seem to be not working. (not good with explaining sorry)
for example, I have to hover within an area of the icon that have "pixels" on.

when I hover on the "transparent" area... the "MouseOverAction" won't work.
so, this is from the left side icons. I am able to hover on the transparent area of the "image"/icon without it trying to go back to the "tray"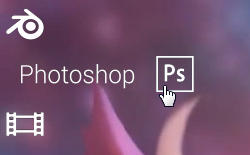 I mean... everything is good apart from that...